WordPress & WooCommerce Services
Full Stack WordPress Developer
WordPress troubleshooting or migration
WooCommerce for online stores
Custom WordPress Themes
Custom WordPress Plugins
Custom WooCommerce Solutions
WordPress Gutenberg/Blocks
Performance, Security, Tracking
How can I help?
Are you looking for help fixing or updating your WordPress site?
Are you looking for help with a new WordPress site?
Are you looking to build an eCommerce store with WordPress?
Are you looking to migrate your existing website to WordPress?
Are you looking for long term freelance support for your WordPress site?
Are you looking to migrate your WordPress site to Gutenberg blocks?
About Josh
I have lived in the four corners of the US and Hawaii (but not Alaska, bucket list!). I spent a term as a nuclear electrician in the US Navy submarine force, several years working for myself as a handyman, then industrial maintenance, web developer and media team manager for startup companies, and some time as a software field engineer in the oil and gas industry. Living all the places and the varied work experience has given me a much greater understanding of how to connect with clients and build websites that serve their customers.
I am married with one son and a big ol' mutt. We are currently traveling the US full time! It's amazing to see all the different landscapes and sub-cultures in the United States. Traveling is not so much about what we see, but how it changes what we see.
Not all those who wander are lost

J.R.R. Tolkien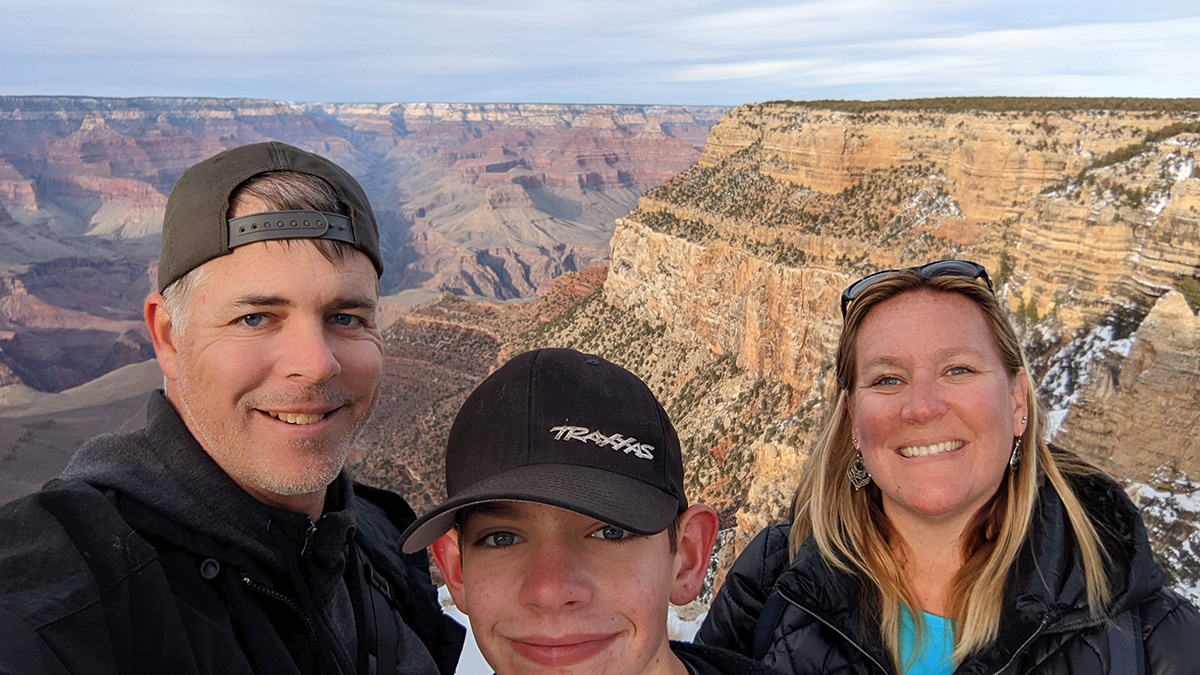 Full Stack Developer
WordPress
New Site, Migration, Themes, Plugins
100%
WooCommerce
Customization, Payments, Shipping
100%
Back End Development
Linux, Apache, MySQL, PHP
95%
Front End Development
HTML5, CSS3, JS, jQuery, React.js
90%
Hosting Configuration
Servers, Domains, DNS
95%
Web Image Optimization
WebP, Imagick, File Naming
90%
Adobe
Photoshop, Illustrator, XD, Premiere
90%
The Cooperative Workflow
Project Exploration
Initial Contact
Use the form at the bottom of this page to contact me and describe the work you need to get done. I will email you back ASAP and we can begin to work out the basic details of your project.
Project Scope & Quote
Once we have determined the scope, deadline, and possible start date I will provide a quote and contract for the project.
Contract & Advance Payment
When you accept the conditions we sign the contract and you send advance payment, usually 30% for projects longer than 3 working days.
Project Execution
Project Specification
After the specifications are received and the progress check points / payments are agreed upon, I begin working on the project.
Iteration & Acceptance
At check points we will evaluate the project to make sure it's on track and you can describe any edits or changes to want to see. Large or many changes may adjust the final price of the project.
Project Delivery
After edits and changes are done for the final iteration and you accept the project, I transfer all source files to you. You own the source files.
Project Maintenance
Delivered Project Learning
I make sure to give you the resources you need to understand and maintain your newly delivered project.
Maintenance & Support
Optionally, I can provide maintenance and administration of the completed project to ensure code updates and data security.
Recommendation
I hope that if you are a satisfied customer and will consider leaving a testimonial or maybe recommend me to a friend!
I'm ready, let's go!
Projects I Have
Worked On
WordPress Dev
WooCommerce
Custom Theme
Custom Plugin
Custom eCommerce
Maintenance Plan
Troubleshooting
Hosting
Image Optimization
RapidCBD
Show More
Work Experience
Web Development
Kannaway
Kannaway is the original CBD multi-level marketing company and pioneered the way for many CBD companies to follow. I managed the media team, did all the web development, all the product photography, created marketing campaigns, and took care of everything technical.
Isodiol
Isodiol was a larger startup in the hemp/CBD industry. I managed the media team and did development for multiple websites, including a completely custom multi-level affiliate marketing website built with WooCommerce.
Carlsbad Naturals
As a contractor for Carlsbad Naturals I did everything tech. I created a website network which included 13 different eCommerce websites linked together with a common shopping cart, that was a challenge! I built the local web server and custom VoIP network from the ground up, produced 3D product renders, and the product assembly line.
Maintenance
Bostik
Bostik is a flooring adhesives company where I performed maintenance on the industrial equipment. It was extremely demanding because all the equipment was covered with either sand or industrial glue. This is when I decided to take my hobby and switch careers to web development.
FixItUp
This was my handyman business. I did all the work, and managed all aspects of the business including, marketing, scheduling, inventory, accounting and anything else that comes with a small business. It was very successful up until the housing crash in 2008.
US Navy
I was a nuclear trained electrician on the Louisville SSN 724 in Hawaii. I operated and maintained electrical systems for the nuclear fast attack submarine in the Pacific theater.
Education
Construction Business Management
This was a college course I took to help with my handyman business. I learned about all aspects of running a construction company from marketing to managing labor and completed the course with a 100% grade.
Navy Nuclear Propulsion
Nuke school was a very demanding 18 months/9 hours a day of high level math, physics, chemistry, nuclear theory, and nuclear propulsion plant operation. I completed the school graduating in the top of my class.
Contact Josh